As a caregiver, you've probably heard this heartbreaking plea from your loved one – I want to go home. They might be struggling to accept their new home after moving to a care facility or they might be at home.
While the statement is simple, it can be confusing. Everyone defines their homes differently. However, dementia tends to take things to a confusing and higher extreme.
 Why do dementia patients keep saying they want to go home?
According to a Essay Geeks , most mental experts have reported that seniors often refer to their childhood home as "home".
During the late stages of Alzheimer's disease, most seniors tap into the memories that they've managed to retain for a long time and revert to a different period in their minds.
The passage of time can be overwhelming and confusing.
Therefore, they might look for the familiarity of their childhood home or call out for family members and friends who died a long time ago to find a source of comfort.
You should keep in mind that every case of dementia is unique.
There are seniors with cognitive impairments who'll never ask to go home. However, you'll keep hearing this plea from others.
Dealing with your senior's plea
When an elderly person wants to go home, how do you handle their requests? While most people take their senior's desire lightly, you need to keep in mind that giving in to their appeal is not a guarantee that everything will be fine.
Most people struggle with the thought of moving their loved ones from senior living to moving in with them.
However, this rarely works out. Although the move is logical, seniors in the middle or last stage of dementia do not like changes.
The person will likely become disoriented and agitated by the move. And they won't consider their new place to be home. Navigating this heartbreaking routine is not easy at all.
Taking dementia patients out of their environment
Loved ones and caregivers need to remind the seniors that they are at home every time they start feeling anxious.
This might not help the senior much but it will help in making the situation better.
If the senior doesn't like it when you say this, avoid arguing or correcting them as this worsens the situation.
You need to take a deep breath and accept that you'll be ready and willing to hear this plea. Plan and expect it. And start using the redirection and distraction routine.
Some of the potent secret weapons that successful caregivers use includes validation and redirection. This means that when the senior starts talking about home, you acknowledge and validate their emotions.
Once you've done this successfully, guide their attention gradually to a different activity, object, or topic.
If there's anything around them that is reminding them of home, move to a different area or eliminate it.
How long does this technique work? It can be a minute or a few hours. It might fail to work completely.
However, don't stop trying. As you do this, remember to be understanding and respectful.
Carry their photo album with you and gradually take them to a different class, activity, or facility. Inquire about their career, childhood, and when they started their family.
Before you master redirection, you are going to try and fail countless times.
You need to be patient and keep track of the techniques that work effectively. In the end, when a dementia patient says i want to go home, you'll master the techniques and your senior will love you.
Assure them of their safety
A senior's desire to go home is similar to any other person's desire if they found themselves in an unfamiliar or strange place. You need to reassure them verbally that they are safe.
You can hold them if it's appropriate as you assure them. The seniors might feel better since they'll know that someone cares about them.
If they have been transferred to a new place, they need to know that someone cares about them in their new home. And you are the ideal person to do this.
Figure out whether they are feeling happy or isolated
Seniors with dementia may tell you that they want to go home because they are fearful, anxious, depressed, or insecure. Is the senior happy or sad? If they are sad, you need to find out why.
If they don't want to tell you, consider asking residents or members of staff. Like most people, seniors with dementia can act strangely to the people who are close to them due to a bad day or mood.
Does the individual with dementia talk about going home when people fail to visit them? Ask other people who spend time with the senior to figure things out.
Keep a record
There are specific times during the day when the dementia patient wants to go home. Are there meals, specific noises, or events that trigger this behavior? You need to keep a record to find the common denominator and eliminate it to minimize these cases.
You don't have to feel guilty
Regardless of what you do, you'll keep on hearing this plea from seniors with dementia. You might feel hurt and guilty. However, knowing that the home that the senior is referring to no longer exists can help in minimizing these feelings.
Even if you decided to take the person home, it's highly unlikely that they'll feel satisfied or remember the home that they've been longing for.
At the heart of it, they simply want to go to the home they had decades ago. And not the place that they lived before they were taken to a senior facility.
Do you tell dementia patients the truth?
You don't have to tell seniors the truth. You need to prepare yourself with acceptance and understanding. This is a common behavior among seniors with dementia that has no permanent solution.
You need to redirect and distract them as much as you can to keep their demands at bay. Remember, the pleas will continue until another behavior or obsession replaces them. All you can strive to do is your best to deal with it effectively.
Now that you've learned everything about dealing with a dementia patient who wants to go home, what are you going to try out today to minimize this behavior?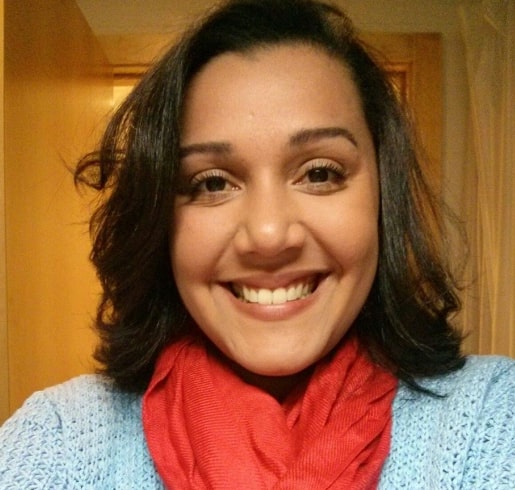 Kate is a health & lifestyle blogger who spends her entire day writing quality blogs. She is a passionate reader and loves to share quality content prevalent on the web with her friends and followers and keeping a keen eye on the latest trends and news in those industries.