A medical spa is essentially a less crowded medical clinic with specialized professionals providing you with the experience of a spa in a much more scientific manner.
From skin problems to chronic ailments, a medical spa can take care of you in many different ways.
Let's not wait and dive into the many benefits of going to a medical spa.
Reduced acne
Acne treatments and cleansing options offered by medical spas render superior results as compared to basic facials. Medical treatment of acne involves a variety of top grade products and a variety of amazing procedures.
Improved skin texture and health
There's no denying that technologies from microdermabrasion to carboxytherapy have taken over cosmetic medicine with innovation ahead of the curve.
For instance, Me and My Med Spa offers OxyGeneo™ carboxytherapy to completely improve skin texture and elasticity.
Other available medical spa treatments offer cellulite reduction, radiofrequency skin tightening, stretch mark lightening, localized fat treatments, and the reduction of wrinkles, fine lines, dark circles, etc through IPL photofacials.
Hair removal 
Hair growth in unwanted places is always disturbing and embarrassing. In the past, we only had extremely expensive, painful, harmful, or less effective options for surviving hair removal.
But today we have epilators, electrolysis, and state of the art lasers.
Modern, pain-free, harmless, effective, and affordable hair removal techniques safely remove hair from the face, neck, arms, legs, armpits, abdomen, and sensitive private areas.
Hair growth and restoration procedures
Medical methods of restoring hair or hair growth include medications, hormone therapies, vitamin therapies, simple procedures, and surgeries based on the specific needs and conditions of the individual patient.
Medical spa systems, though, take it on themselves to make these hair restorative and regenerative procedures feel as simple and soothing as a regular spa day – only, you walk back home with your head held high with confidence.
Accentuated features
Although many relate facial feature accentuation done by medical experts to cosmetic surgeries, that is not exactly always the case.
You can shape your eyes, eyebrows, lips, cheeks and face to perfection with eyebrow microblading, eyelash extensions, lip fillers, dermal fillers, and other soft tissue filler procedures.
You no longer have to go under the knife to bloom your beauty to its unique flawlessness.
Weight management and getting in shape
Some medical spas are also known for their weight management and body sculpting proficiencies.
Not only do they offer weight loss, weight management, and body shaping therapies, but also have got your back with procedures that offer speedier results.
Body image is no longer an issue – if you want to accept it you can;  if you want to change it, you still can!
Can deal with long term health issues
The myriad of intricately connected health benefits at a medical spa in this day and age can manifest as better blood circulation, immunity, rejuvenation, etc.
Specialized spa therapies can also focus on getting rid of certain allergies, asthmatic conditions, spider veins, body fluid or energy blockages, anxiety, PTSD, etc.
Sports massage and physiotherapy
Medical spas that focus on Sports Medicine and Physical Therapy will help you regain flexibility, mobility, muscular strength, and bone structure.
Sports medical spas can also boost your healing factor after accidents and sports injuries. It is advised though, that you consult with a physiotherapist only as directed by your orthopedic doctor or physician.
Full body rejuvenation
Professional massages and medically acclaimed aspects of yoga and reiki can revitalize your body.
Such practices deal with the energetic, neural, and cardiovascular levels of the human body so that the practitioner can blow new life into your body.
Massages act at a more direct level by providing new dawn to the muscles, veins, and nerves.Rejuvenative practices also work by removing toxins and free radicals that harm your body's metabolic health.
Overall health benefits for your mind and body alike
Medical spas give you a fresh wave of positivity for all aspects of your mind and body alike.
That's the beauty of it. The therapeutic sessions, products, and procedures employed by reliable and trustworthy medical spas helps calm you and lets you unwind so well that you will experience better sleep patterns.
Some clinics also help you stop smoking darts and steer clear of dependence on other addictive substances, including caffeine.
And if it is speedy recovery from surgery, trauma, or stress that you are looking for, the emotional and medical support catered to you at a medical spa is without parallels or bounds.
Why Choose a Medical Spa?
Unlike being in the parlor of a spa that specializes in a branch of alternate medicine, you are at the trained, safe hands of an expert when you are at a medical spa.
Medical spas are more compliant with advanced medical science and technology and hence more trustworthy than aesthetic spas. Their growth and methods do not stem from a specific spa treatment they specialize in.
Medically trained individuals diligently administer medically formulated and acclaimed methods and products so you're in good hands choosing a medical spa over other types of spas out there.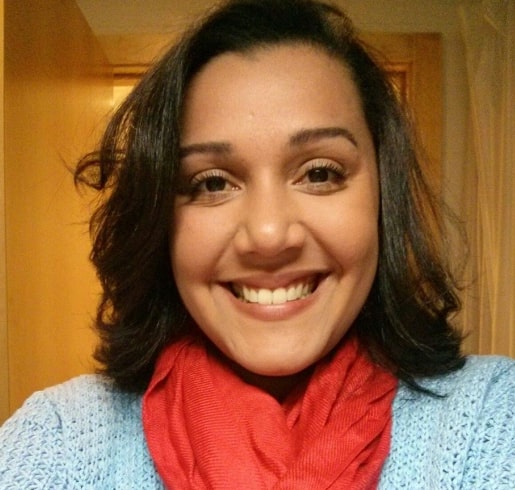 Kate is a health & lifestyle blogger who spends her entire day writing quality blogs. She is a passionate reader and loves to share quality content prevalent on the web with her friends and followers and keeping a keen eye on the latest trends and news in those industries.