To get the most of your regular skincare routine, you must implement a few essential changes. Besides utilizing the right and quality skincare products, revitalizing your diet, and overall lifestyle, in general, is a must.
However, the best and probably the most powerful and effective skin-related benefits can be achieved if you were to adopt the right morning and night routine.
Believe it or not, but our skin demands regular care and if you strive to make it radiant and healthy, you have to provide it with adequate care morning and night. Here is how.
MORNING ROUTINE
Start with proper cleansing
Washing your face in the morning seems like an obligatory step, but there is so much more to morning cleansing than just washing. If you wish to reduce the redness and calm your skin before you apply your regular makeup, you have to cleanse your face appropriately.
This means using a quality low-PH water-based cleanser that will properly help your skin get rid of excess oils, dust, and bacteria that have piled up overnight. Make sure that you gently massage your skin as you apply the cleanser and later rinse it with cold water before you dry the skin with a smooth cloth.
Don't neglect a good moisturizer
A moisturizer keeps your skin hydrated and healthy throughout the day. That's why you should aim to get a nature-inspired moisturizer rich with antioxidants and vitamin C that enables the skin to look youthful and nourishing.
Using natural products with vital vitamins and minerals will keep your skin healthy and luminous. Besides quality moisturizers, serums and creams, you can find more skin care products on this site that will enable maximal hydration and protection.
Exfoliate and protect
The last and most crucial steps in your morning skincare routine are exfoliating and protecting the skin. With exfoliation, you remove dead skin cells from your skin's surface, and remove the dull and oily look making the skin look and feel smooth and soft.
Plus, with a good exfoliator, you create an ultra-effective base for makeup application. Afterward, applying sunscreen is of utmost importance before stepping outside. Harmful UV rays damage the gentle skin, making it age prematurely, hence protecting it with sunscreen is the most vital factor.
NIGHT ROUTINE
Cleanse and remove the makeup
Unlike with the morning routine, before bedtime, you don't have to deeply cleanse the skin but rather apply a gentle cleanser to remove the makeup. Use a suitable makeup removal first, rinse the excess with water, and later apply an oil-based face wash or cleanser that will help you remove the rest of the makeup. This procedure will help you get rid of even dirt and oil that has accumulated throughout the day, purifying your skin.
Give your skin a boost with a good toner
No matter what type of skin you have, or whether or not you desire to incorporate a specific facial treatment, using a toner as your regular night-time regime is utterly useful.
Once you have cleansed your skin and removed all the makeup, applying a toner before going to bed will enable your skin to repel any acne, retain its natural pH balance, and soothe it meticulously. Use a cotton pad and gently pat the skin with the toner of your choice.
Go for gentle night creams, masks, or eye creams
In the end, you want your skin to retain its elasticity, freshness, youthful appearance, and glow even in the morning. Hence, a suitable night treatment is more vital rather than the morning routine.
Depending on your skin type, you should use a powerful cream or a mask to seal the effect of your daytime routine and make your skin retain its radiance and health. Any night-time rituals with night creams, serums, masks, and certain eye creams help brighten the skin, decrease the visibility of wrinkles, shrink the pore size, and keep the skin unclogged.
All of the above-mentioned steps will ensure your skin stays adequately nurtured and healthy. Both morning and night routines are equally beneficial to strengthening your skin and boosting its vitality.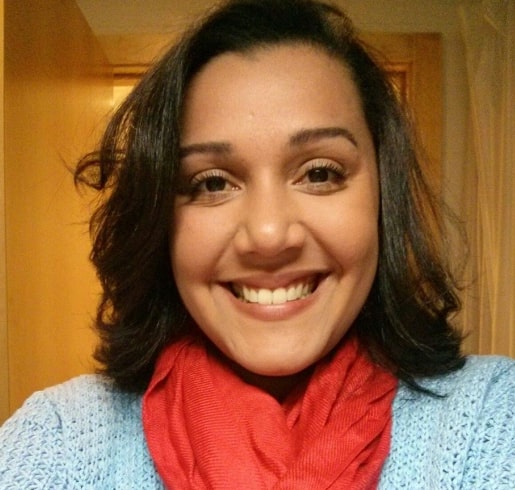 I am Kate, a dedicated health advocate. My purpose is to educate you regarding the most current wellness trends, offer science-backed insights to enhance your understanding, and present actionable tips to support you on your journey towards a healthier and happier life. Let us commence this wellness path together!