A considerable role in managing your diabetes is by keeping eating right, keeping the blood sugar under control, and exercise.
But how can you keep track of your fitness levels to manage your diabetes?
This is where your fitness activity trackers can come in handy. These trackers can provide accurate feedback by telling you how little or how many things you are doing.
So, if you are a diabetic patient, then this article is for you. Here, you'll know whether fitness activity trackers are helpful for diabetic patients or not.
Therefore, read till the end of this article to know it all.
Why Does Tracking Help Patients with Diabetes?
Wearing a fitness tracker can help you monitor how much exercise, sleeping, and eating you need to keep your blood sugar level balanced.
In this way, you can make more improvements with your diet and exercise, which will eventually help you to maintain your diabetes.
In a variety of research, it has been found that tracking and the acknowledgment that comes along with it indeed works.
Studies have also found that patients with diabetes who used applications to:
Exercise
Record food calories
Main body fitness
In another study, it has been found that people who wore pedometers naturally had their activities increased by 27%.
Fitness Trackers
When you track the calories you have burnt and the number of steps you have taken, this practice helps you stay fit. But your fitness tracker also has other unique benefits for diabetes patients. Here's why:
Physical Activity
Exercise is essential for controlling diabetes. It indeed helps to lower the blood sugar and also helps the body to use the insulin better. Moreover, it also allows you to have fewer health-related complications.
A fitness tracker can be the proper ignition to jump-start your daily exercise routine. Jogging and walking are two great exercises for patients with diabetes. So, counting your steps in these exercises won't be an easy job. This is where your fitness activity tracker will help you.
It will give you the records of your step counts and the calories you have burnt. And these records are going to be extremely useful, especially when you are maintaining your sugar levels.
Sleep
Most activity trackers have accurate motion sensors that can help to track your sleep. This can be helpful, especially when you have diabetes, as these trackers can tell you about your sleep duration and quality.
Diabetes and sleep issues go hand-in-hand, like nerve pain and sleep apnea at night. If you see that your device shows many restless nights, you should talk to your doctor.
Sleep deprivation and waking up too many times can be a sign of hypoglycemia (low blood sugar).
Insufficient sleep can surely push the blood sugar out of track. So, if you notice you are getting too little sleep night after night, you should then think about turning your television off just an hour before.
Food
Most fitness trackers have apps or websites to enter the food you have eaten or even enter your food plan. This will then show you the number of calories you have intaken or going to intake.
These trackers can also help you balance the calories you eat and burn, so you'll know when to increase the calories intake and when to burn out the excess calories through workout.
Even some such trackers sync with specific diabetes tracking applications for your insulin doses and carbs intakes. This can indeed be beneficial, especially to see and keep track of your data from charts and graphs.
Adding a Few More Devices
You should keep a few more devices in your arsenal to keep track of body fitness.
Wireless Weighing Scale
If you are overweight, then you should think about losing some extra pounds. When you keep your weight balanced, there are fewer chances of your diabetes getting worse.
You might think of replacing your old traditional weighing scale with a wireless one as this can keep your weighing data intact to a secure website.
When you see your weighing records, it can become a motivation to try to lose some pounds.
Blood Pressure Cuff
Diabetes and high blood pressure are the two most deadly combinations, and you do need to keep a close eye that neither of these two increases in levels.
Like wireless scale, a wireless blood pressure monitor can automatically add your readings to the website. This will help you to keep track of your blood pressure regularly.
The Final Picture
The recent techs can indeed help you to keep proper track of your diabetes so that you can update your doctor with consistency and precision.
Once you start to track your fitness with your fitness activity tracker, you'll be seeing some connections:
Comparing the glucose spikes. This will let you know how much those regular unhealthy snacks are affecting you.
Keeping records of your blood pressure
The relationship between blood sugar levels and your sleep restlessness.
When you get the hang of all these, you'll start to maintain a good and balanced life which can surely help you stay active and fit, keeping your glucose levels well-maintained.
So, having a high-quality fitness tracker can indeed be very beneficial for any diabetes patient.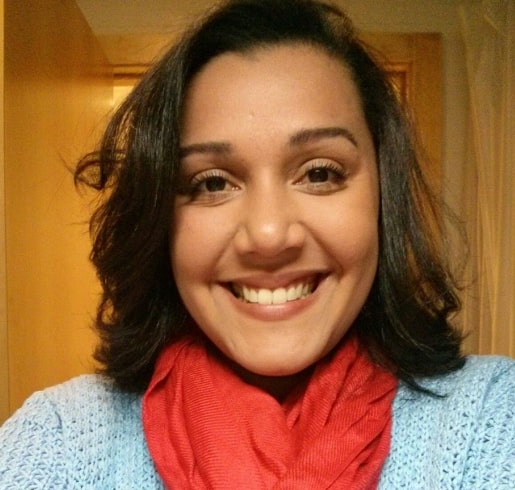 Kate is a health & lifestyle blogger who spends her entire day writing quality blogs. She is a passionate reader and loves to share quality content prevalent on the web with her friends and followers and keeping a keen eye on the latest trends and news in those industries.