With all the skincare routines, your lashes always escape your attention. You may follow a 12 step night routine but somehow, never stop to admire the lashes.
First, you must take care of your eyes and eyelashes; You may not know this, but your eyelashes are a vital component of your look. They can make or break how you feel about your makeup and overall appearance.
Eyelashes can bring out the best in your eyes and make them look glamorous, but if it's unhealthy or weak, it may create an impression of tiredness around the eye area.
So how do you get longer, thicker eyelashes? If you're looking to give your eyes a little more oomph, adding some length and thickness might be just what you need: this post is to help you get your dream lashes. 
Eyelash Care Checklist:
Clean your eyes and eyelashes: Massage Your Lashes If you want to use an eyelash growth serum; the first step is to make sure your natural lashes are prepared for it. Make sure that they are clean and healthy for care and moisture. Wash your face with cold water to close pores and tighten the skin around the eyes. Please get rid of any makeup that contains alcohol because it dries out the skin around the eyes and makes lashes brittle and prone to breakage. Gently remove the eye makeup, mascara, and product buildup to expose to your eyelashes for treating them with oils to grow them. 
Use serum: Apply an eyelash growth serum, moisturizer, or oil every night before bed. When you sleep at night, most of the body's energy goes into repairing damage, which is why many skincare experts recommend moisturizing or oiling the skin and hair before bed. It will allow your eyelashes to improve themselves while you rest, making it easier for them to grow longer over time. 
Supplements: Help healthy Growth of eyelashes with Vitamins. The best way to get long, thick lashes is to make sure that you're giving them everything that they need to grow this way naturally. It means making sure that you are eating the right foods that contain vitamins your body needs and taking a daily vitamin like Multi-Mineral Complex by Solgar or Vitamins for Hair, Skin & Nails by Natrol. These vitamins will help ensure that you have everything you need to achieve the look you desire.
Coat and moisturize: Brush your lashes with Vaseline or petroleum jelly to coat them and keep them from breaking. Apply Vaseline on eyelids before bedtime for a week, then wash off in the morning. It will help you get longer, thicker lashes by coating each lash strand in a protective layer of oil that will keep it from drying out and breaking. Put petroleum jelly on your makeup before going to bed each night so that it doesn't get rubbed off while you're sleeping (this also protects against breakouts!) Always remember to use a good eye cream. If you put on eye cream with vitamin E and fish oil, it will help your eyelashes grow back faster if they have fallen out or are weak.
Laisse: Try using Laisse, which is FDA approved for people with inadequate or not enough lashes. It's also commonly used as a cosmetic solution for those who want longer, thicker lashes. Laisse works by increasing the length of the growth phase in your lash cycle to increase length and fullness while also thickening each lash over time. You'll need to visit an ophthalmologist or dermatologist that can prescribe Laisse for you, so be sure to check with your health care provider before using this product. It can take about 4-8 weeks to notice results, so be patient. Check with your doctor about prescription treatments like Laisse if you are pregnant, nursing, or under 18 years old. 
Minimize rough touch: Don't rub your eyes. Rubbing eyes may cause injury or rashes inside your eye or cause further irritation with whatever is causing the itch. Instead, Gently clean your eyes with water. Do not apply soap. Put cucumbers over your eyes when they're feeling tired, puffy, dry, or strained because it can help soothe them and reduce swelling as well as relieve eye strain.
Be careful not to tug on the roots of your natural lashes while applying mascara because this may cause breakage and lead to thinning hair growth around the base of the lash line, which could result in sparse-looking eyebrows too! Instead, apply mascara using short strokes from root-to-tip instead of swiping back-and-forth across the entire length (this is also more effective)
Makeup Tips: 
Use clean brushes: Use a lash curler to curl your lashes before applying mascara. Always use a clean mascara brush. Use a lash curler before applying mascara to open up your eyes and make them look bigger. Swap out all of your makeup brushes for synthetic ones, or use an old toothbrush to comb through lashes
Use quality products: Apply an eyelash primer to help the lashes hold onto the mascara better. With an extra coat of eyelash primer, the mascara coat will come up thicker and long-lasting. 
Perfect lashes hack: To apply false lashes, start by placing them in water for 20 minutes to loosen them up, then trim the excess length off with scissors or tweezers and apply glue sparingly at the base of your lashes. You can use lashify extensions for longer, thicker eyelashes that beautifully frame your eyes.  
Never sleep in your makeup: you'll be surprised how much it can shorten your natural lash growth cycle! No matter how genuine and quality the product you use, you must clean away the mascara and development from your eyes with gentle micellar water to prevent prolonged exposure to chemicals. 
A little heat: Try using a heated eyelash curler instead of an old-fashioned one – this will keep you from crimping too tightly and ruining your curl. It is one of the eyelashes lives hacks that work like magic. 
Don't forget about eyebrows: they play a significant role in framing our face and should never go neglected! Shape them regularly with eyebrow pencils or powder
Conclusion:
with these tips, you will be able to look at your eye in the mirror and notice a noticeable change in length, thickness while also noticing thicker-looking lashes.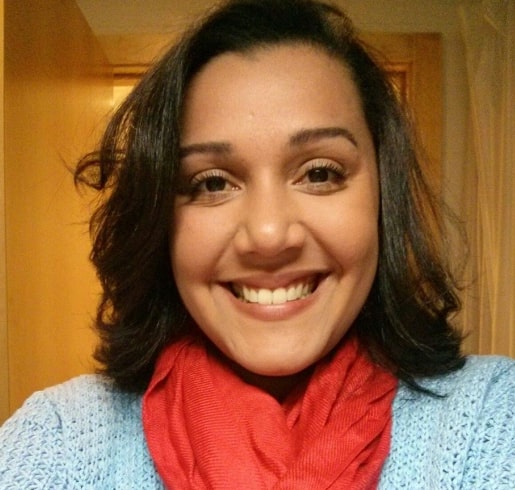 I am Kate, a dedicated health advocate. My purpose is to educate you regarding the most current wellness trends, offer science-backed insights to enhance your understanding, and present actionable tips to support you on your journey towards a healthier and happier life. Let us commence this wellness path together!