Eyelashes are the most important part of eye makeup and eyelash curling is the most tedious and challenging task specially with straight hairs.
Mascara and curled eyelashes make eyes more open and despite curling your eyelashes and coating them with mascara, there is no guarantee that your lashes will stay curled for all day long.
Some of the traditional method to curl your eyelashes are: 
Heating Eyelash Curler
It is an old age technique but delivers guaranteed results. Heat it with a hairdryer or in a bowl of hot water for a few seconds and use your curler like a pro. The slight high temperature will curl your eyelashes more efficiently and stick them in place, ensuring it to stay long.
Warning: Before using the heated eyelash curler, check the temperature with your fingers. 
Using Vaseline
Before curling your eye lashes, apply a small amount of Vaseline Jelly to your eye lashes and then curl lashes. This trick will hydrate your eye lashes and make them stay in place longer.
Waterproof mascara and false eyelash are saviors
The waterproof mascara tends to be drier than the washable one, and this helps to hold the curl in place for a longer period of time. False eyelashes use adhesive to stick to the skin, leaving wearers feeling comfortable and secure. These eye lashes cannot be reused as the glue makes them look gritty and tends to bend them out of shape. False eyelashes are easily bendable and can be used by a wider range of makeup wearers as compared to other options such as magnetic lashes. There are wide variety of eyelashes available in the market such as: 
Strip Lashes
Individual Flare Lashes
Individual Single Lashes
False eyelashes are available in various types of materials such as natural lashes, synthetic lashes, mink lashes, silk lashes and others made up with the help of different technologies namely handmade, machine made and combination.
How to use your false eyelashes?
Wearing fake lashes might seem easy but they do require proper care along with right techniques of application. Applying right false lashes may have different application techniques with numerous kinds of lashes available to cater different desired looks. 
Step #1: Curl your natural lashes
Step #2: Cut the falsies to fit properly
Step #3: Add your adhesive in appropriate amount
Step #4: Stick them on your eyes
Step: #5: Give it a nice touch up
False eyelashes are gaining huge traction in the global market, owing to its availability, variety, and ease of use. As per the analysis by Astute Analytica, the global false eyelashes market is estimated to grow at a CAGR of around 7% during 2021-2027. 
Frequently Asked Questions
Can you train your eyelashes to curl?
No, natural eyelash growth over the time will spoil the curled eyelashes. The science of hair growth says
that body hair is determined by genetics, which in turn is determined by the shape of hair follicles
whether it's curly, wavy or straight; degree of oval shape of follicles impact the level of curliness of hairs.
Hence, you cannot train your eyelashes to curl by any method, which is why the manufacturers of
flatirons and curling irons are not going out of eyelash curling business anytime soon.
How can I naturally curl my eyelashes?
If your eye lashes are straight by nature, one can find it a constant struggle to keep them curled. There are various methods to curl you eye lashes naturally without using eyelash curler. 
Warm hands: Yes, it works! With just a slight amount of warmth and gentle pressure can curl eyelashes. Use your breath to heat fingertips and then put gentle pressure for ten seconds on lashes and allow them to curl into themselves, then repeat as required. Leave it fresh, or finish with mascara.
A hot toothbrush: Run a toothbrush under hot water, dry it lightly with tissue or a clean towel. Afterwards, brush it through lashes from the base of the lid, holding at the tips to create the curl.
Spooning: Heat a spoon with secondary heat in a warm water, press the curved side of light warmed spoon over your eyelid for ten seconds.
Mascara: Use the wand of your mascara to curl your lashes. While you are turning across eye lashes in a zigzag motion, curl them with the tips for ten seconds.
How do I keep my eyelashes curled in humidity?
Humidity is one of the key reasons of un-curl eyelashes. The solution to keep eyelashes curled in humidity is by combining regular mascara and waterproof mascara. This mixed solution can hold lashes in curled shape while saving it from humid atmosphere.  
Hold on to False Eyelashes – False eyelashes can retain their shape and are much more tolerant than real eyelashes in high humidity periods.
Advanced products are available in the market: If a user is constantly on the go in a constant humid environment, your natural eyelash curl will be affected too. The humidity messes and adds moisture to the lashes, resulting in straighten out of eyelashes. To help combat this, using a heated eyelash curler that is designed for Asian eyes.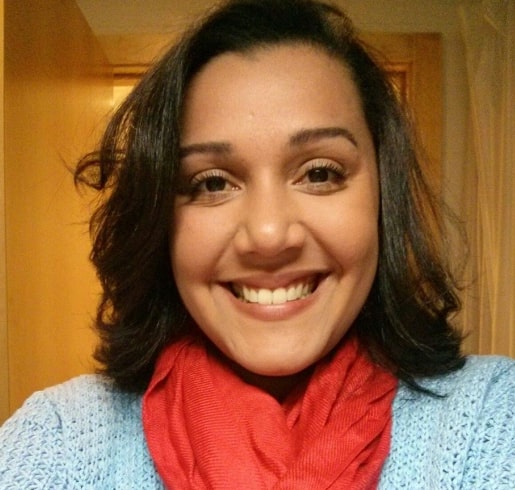 I am Kate, a dedicated health advocate. My purpose is to educate you regarding the most current wellness trends, offer science-backed insights to enhance your understanding, and present actionable tips to support you on your journey towards a healthier and happier life. Let us commence this wellness path together!