Makeup industry has seen a huge rise in the past three years, establishing its legitimacy with a lucrative market. When people are looking to buy cosmetics online, it's not only social media influencers who have contributed to that buying choice, options and freedom have been a huge factor. So far, cosmetic marketplaces have provided both successfully.
Combining all that with human nature for curiosity, appreciation of beauty and aesthetics, marketplaces have helped grow the make-up industry. 
Not a lot of people saw this coming, that's why the ones who witnessed its rise were left awestruck.
Marketplaces such as Sephora, Nykaa, Amazon, etc. are the biggest destinations for people to buy cosmetics online. Online marketplaces such as these are expected to hit the revenue of $165.4 billion by 2027.
The Rise and The Change
In 2018, the beauty industry saw a rise of 5.5% from the previous year, benefiting mainly from getting into the limelight thanks to Instagram models and "Make-Up" YouTubers.
These influencers acted as a necessary bridge between the world of cosmetics and their audience whom they drew in masses. A lot of brands saw this as an opportunity and "collabed" with them to tap into a wider spectrum of audience. 
With people demanding for change, independent make-up companies start focusing on initiatives like "Clean" and "Vegan" beauty. Many of these entrepreneurs also involved the use of technology to innovate, giving tangible & long-lasting benefits.
Cosmetic industry saw a change. These entrepreneurs made the most of what they had and took advantage of the e-commerce channel to establish an identity.
They did not only turn their own brands into success stories, but also connected with marketplace giants to reach beyond their niche. Their fresh ideas were certain to strike a chord with the mainstream audience who were constantly looking for new things.
And when marketplaces brought all such products in one place, offering convenience and assurances to their buyers, it also inadvertently levelled the playing field. People these days don't go looking for a particular product often, they like to be given options. 
Why spend a couple hours on your browser looking for the perfect eye-shadow palette when you can see thousands of them at one page in Sephora's online store or even Amazon?
When the life is too fast-paced, these little conveniences mean a lot to a consumer.
Sephora's Integration of Retail & Online Marketing
Sephora has been a pioneer in the cosmetic industry for a long time. With a strong community of customers behind them, they have easily coordinated their approach to benefit online and offline channels with each other. They have employed a very smart marketing strategy.
Sephora is blending online as well as in-store store experiences. This has been very useful in increasing engagement with their customers, making their omni channel presence stronger than ever. With a revenue of over $10 Billion, Sephora has made quite a mark in the cosmetic industry, contributing to the rise of the make-up industry.
Amazon – A Haven for Independent Players in the Beauty Industry
Amazon normally is not perceived as a primary destination for beauty products. But with access to the mainstream crowd across the globe, Amazon has always made efforts to dominate the beauty industry. And with all the initiatives Amazon have come up, strides have been made. Within less than 10 years, Amazon has launched various in-house skincare brands and storefronts. 
"Indie-Beauty" initiative by Amazon competes with the various niche-sellers by promoting emerging smaller brands. Their "Luxury-Stores" have been taking on Luxury & Beauty Retailers worldwide. And these efforts have pulled in a whopping $10 Billion in 2018.
That share from their beauty/cosmetic sales doubled the following year to $20 Billion. With Sales summing up to 44% of all online beauty products globally, Amazon has been a strong player in the make-up industry ever since.
Amazon's initiatives not only helped them get a grasp on the make-up industry, but they also encouraged the little guys too. Their reach to the global mainstream audience helped them experiment as well as gain a new audience. The new audience came from independent make-up professionals with their own lines of beauty products.
With Amazon's extensive platform and reach, these professionals with the help of their social media following, created their own success stories. With promises of profitability on their platform, Amazon actively seeks to partner with such independent contractors, taking the make-up industry to new levels.
With More Options, There Comes Ever-Evolving Need for Something New 
Now with such marketplaces, the general audience have direct access to unlimited lines of products and collections. This makes the make-up industry a highly competitive and tough market to be in. Consumers are always looking for developments and new ideas. To survive, is to keep up with the consumers and their needs. 
Johnsons & Johnsons developed a range of personalized skin care systems. For instance, Neutrogena Skin360 scans your skin to determine its condition. Their Neutrogena MaskID tech facilitates with 3D-Printed face masks.
Movement of 'Inclusive Beauty" have compelled these companies to target the non-conventional crowd, expanding their market base, and the make-up business too with it.
Male "self-care" has been brought into the limelight with the help of the companies like Dollar Shave club, Landscape & Harry's Razor Company and their influencers. 
New Kinpo Group in 2016 launched HiMirror, which provides its users with beauty advice and suggestions based on scanning the surface of their skins. 
With the rising need for personalization, the beauty and make-up industry have embraced the elements of technology. Anticipating the ever-evolving needs of their audience, these companies have not only maintained their loyalty, but also piqued curiosity from a newer audience.
The majority of the beauty and make-up industry used to be niche-based. It is doing a stellar job of still permeating with the mainstream audience with the help of marketplaces. With new ideas and players in the fray, the make-up industry is sure to attract new consumers.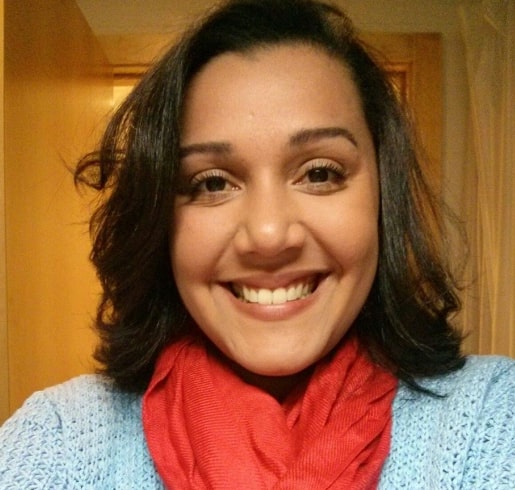 I am Kate, a dedicated health advocate. My purpose is to educate you regarding the most current wellness trends, offer science-backed insights to enhance your understanding, and present actionable tips to support you on your journey towards a healthier and happier life. Let us commence this wellness path together!