Beauty enthusiasts and a self-conscious percentage of people feel that skincare must have a regime in a routine.
To take skincare at its best some prefer plastic surgery over organic or chemical products. Through "plastic surgery" is a topic of much controversy; it is a popular way for skincare that is on the top sought-after list.
There is no end to the enigma in this field. We have seen disasters of plastic surgery like that of Amanda Lepore's failed anti-aging attempt, Jocelyn Wildestein's face plumping disaster, or Pete Burns plastic surgery nightmare. Such disasters are even called  "New York yank"  or " Holywood Heave-Ho". 
Now, no matter how appealing the plastic surgery demagogues present this business, there will always be controversy. Maybe simply aging is far better than getting surgery.
But the case is different for people who are killing their every little happiness for something like something identified as a "defect" in their bodies; plastic surgery is a kind of resolve for them.
In this article, we will know about some initials of plastic surgery, when you are finished reading, maybe you will come up with an answer whether to try it or not. Our aim is to inform you of some actual facts.
The right time for surgery
We have this common tendency to follow the gossip that comes along from our friends' daily chit chats. In most cases, women; even men go for surgeries only when friends, colleagues, and well-wishers talk about it, that you can live your cheek, straighten the nose, vanish, and wrinkle.
Maybe the case is you are not ugly at all, you just want to improve your look because it is trendy. But we also have friends who tell us- you are beautiful! So, how much does it worth to take surgery just to follow the trend; not the best reason to sit for any sort of surgery.
But if it is really an emergency, you should do it as soon as possible. Because with age, our body goes through drastic changes, it responds slowly to healing properties. Plus, it is necessary to choose the right clinic and surgeon so that 'botched' is not an option. Check out this plastic surgeon in Singapore to start your research.
When you are already old it would be a bit difficult to fight the aftermath of plastic surgery. Who knows, it may backfire on you when your body refuses to take it. So, the theory for the right time to get soma plastic surgery is to do it as soon as possible.
Therefore, it certainly isn't the best time for surgery when you already have a waddling neck or loose skin.  
Not just plastic surgery, any type of surgery is suitable for your body when it has the chance to take it. The sooner, the better! Also, when you are at your old age, people will already get used to seeing you grow old.
In that sense getting plastic surgery at a younger age is less dramatic and more logical.
Facts to consider
When it comes to skin you should never rush. As we cut hair in response to emotional upheavals, for example on getting a divorce, break-ups, or failures; suddenly deciding to sit for plastic surgery may turn out to be really devastating. Even it will make you suffer in the long run. So, there are some key points you must consider.
Expectations
If you expect that your transformation will be drastic and turn you sexiest enough to get a model job in the '40s then we must correct you; your expectation is too high.
Most people go through plastic surgery to bring about a change that is realistic and self-pleasing. Wanting too much might turn out to be the worst case scenario. So, keep your expectation at a level where things are more life-like.
Affordability
Now here comes the biggest question-" Can you afford it?" And the price highly depends on the type of surgery you are willing to take. There is for instance breast implantation, skin makeover, eyebrows growth, and so on.
The price will be higher with different levels of surgery. One thing you must remember, you cannot bargain in the field of plastic surgery, it will only provide you the best kind of treatment once you are willing to pay much including traveling fees and surgery fees, and making appointments.    
Risks and time to recover
It is undeniable that there can be a risk with every kind of surgery. But your doctors should be able to let you know of the things that might happen and take medications, precautions, and procedures for it.
Instead, if you see your doctor is just giving you a long list of probable problems and unpleasant details then maybe you are in the wrong place.  Remember, if you start having a hunch that things are not just right then you should always trust your intuition. 
Skincare products that claim to be having a similar plastic surgery effect
Today's market even shows us products that claim to provide results like plastic surgery. This sounds appealing at first as it is offering you huge at a low price. You might initially feel like you are saving money. You are not, because it's a long process and not permanent.
Yes, lots of products are changing people drastically but you have to buy more than just one product, maintain a constant routine, perhaps even change life-style. It all depends on how much you can take. Other than that to keep your skin always shining use vitamin c for skin.
Still, no matter how great a product is, it will never give you a laser-like effect. It is not just possible scientifically. 
Conclusion:
Plastic Surgery can treat hyperpigmentation, acne scarring, large pores, age spots, rosacea, apply chemical peel, treating acne damage, implantations, and so on. But above all, you need to be careful in this journey of plastic surgeon skincare regime. 
Therefore, you must choose a doctor who is registered and certified. We would suggest you use the NHS website to research the qualifications a physician holds, see if those match with your preferences. There you will also find how to choose a surgeon.  
Last but not the least, always remember that plastic surgery is not something you decide overnight.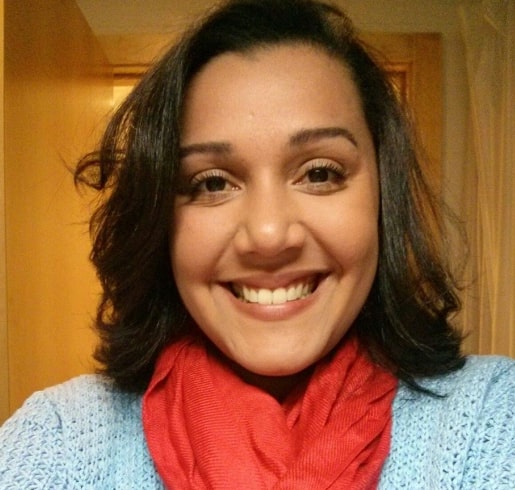 I am Kate, a dedicated health advocate. My purpose is to educate you regarding the most current wellness trends, offer science-backed insights to enhance your understanding, and present actionable tips to support you on your journey towards a healthier and happier life. Let us commence this wellness path together!